Please be advised that due to the current COVID-19 restrictions, we have had to implement several changes at Norwood Park.
With the situation in NSW continuing to escalate, the ACT Government has made the use of face masks mandatory in the ACT when out in the community, from midnight Sunday 27th June 2021. This includes attendance at funerals in our chapel. In addition, you must use the provided QR code to check in. If you cannot do this yourself, we have provided an iPad at the door for public use to check in to the service, whether you are entering the chapel, or gathering and watching from outside.
For up to date ACT guidelines please visit the ACT government website https://www.covid19.act.gov.au/
There can be a maximum of 200 people attending funeral services in our newly renovated and extended chapel. This number is in addition to a celebrant/clergy and staff required for the running of the service. This number has been set based on the size restrictions of the chapel. This number will be adjusted accordingly as restriction rules change.
Social distancing of 1 person per 2 square meters must still be observed at all times.
For in-person inquiries, we ask that only one person comes in to the office at a time. Please email info@norwoodpark.com.au or phone our office on 6241 3177 with any other questions.
Thank you for your understanding,
The Norwood Park Team
______________________________________________
Since 1966, Norwood Park has provided a beautiful and tranquil setting for memorials and ceremonies in the ACT. The landscaped grounds sit elevated above Canberra and are one of Australia's most established memorial parks. The Chapels are available for services Monday to Saturday and the gardens are open 7 days a week from sunrise to sunset including public holidays.
Many families choose to incorporate prepared media into services such as music and photos. Our Chapel is equipped with speakers and large screens to accommodate these requests. Please see Media tab above for more information on media requirements.
We have a range of beautiful urns if you wish to keep your loved one close. Guests are welcome to visit our display room with examples of traditional and contemporary urns.
Together with local florist Floral Heads, we offer a range of fresh flowers for sale from our office. We can take these to the chapel for services, or place them at memorials around our grounds. Please come in or call the office for more information.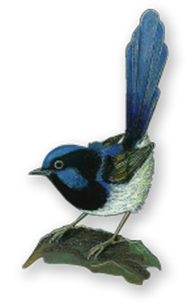 Phone
(02) 6241 3177
(02) 6241 7649 fax
Address
65 Sandford Street,
Mitchell ACT 2911
Office Hours
Monday – Friday
8:30am – 4:00pm